Club News
Welcome to the Club! Most nonprofit leaders lay awake at night trying to figure out how to do all the things in the first year of operation. They don't know where to start. Nonprofit Founder's Club™ was established to help you navigate the first year. (And maybe a little beyond). The club is a variety of ways to build your infrastructure that also builds your ability to fundraise. Club News™ is the free content and how to get involved part of Nonprofit Founder's Club.

     Find the announcements and calendar of events here.
Welcome to the Club! You will find free content, training, and other items here.
The fine print: Some links in the articles are affiliate links and as an Amazon Associate I earn from qualifying purchases. This helps me provide free content to you.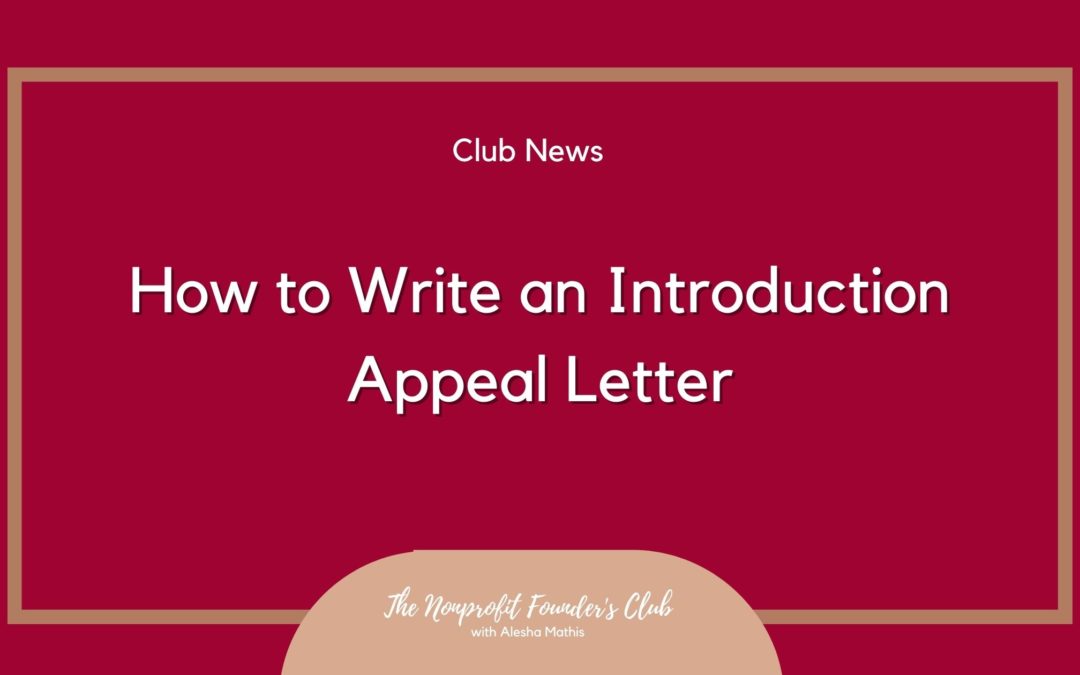 The end of the year is the best time to ask for money. In the last post, we talked about what an Introduction Appeal Letter is and why it's a good strategy when you are new. If you haven't taken a look at it, then I encourage you to go back to the post. Let's talk...
I was a Board member of a new nonprofit when the concept of an Introduction Appeal Letter came to me. Getting donations was something that was now on our list of challenges. I had been in a larger nonprofit where we sent out appeal letters. My letters normally...
My philosophy- I look at everything through donor and Foundation perspectives. So everything I design has the nonprofit in mind but approaches the task from donor and Foundation perspectives. In this post, I look through the eyes of a grant funder and share what makes you a good investment.